About Eralides E. Cabrera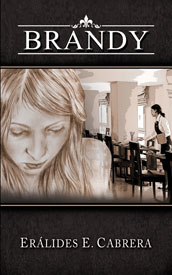 The story of a young woman who decides to set her own path. Despite her many setbacks and the stereo types of the time, Brandy makes it on her own. A novel that depicts courage and determination in the woman of today. Love and independence are both at work in Brandy's spirit. Her desire to succeed in life is unstoppable, even by the obstacles presented by a bizarre love-triangle.
Eralides Cabrera was born in Camaguey, Cuba and he is widely noted for his talent not only in guiding his clients through the intricacies of law and justice but also for writing more than a dozen praise-worthy novels.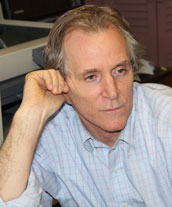 In the 1960s, Eralides Cabrera decided to participate in the U.S Navy and through this adventure, he was able to visit a lot of places from all over the world. He showed excellence in military skills and in 1990, Eralides Cabrera became a JAG Officer. He left the military to pursue a career in law that same year.
Eralides Cabrera proceeded to attend the Rutgers University where he gained his bachelor's degree in the year 1980. He also went to study in Fordham University, where he finished his master's degree. Ultimately, he attended the Brooklyn Law School where he finished law studies with flying colors. Shortly after, Eralides Cabrera opened his private law practice.
While dealing with his clients and helping them with their legal problems, Eralides Cabrera also took the time to hone his writing skills and he has produced a lot of journal articles and novels.
Some of his works include:
Gloria's Cradle, this story by Eralides Cabrera is about a girl who managed to forego her bitter past and make a promising future for herself. It's Raining Tonight, this story is Eralides Cabrera's experiment with romance. It's Raining Tonight follows the heroine's story of finding love in the modern city. Res Ipsa: using his real-life knowledge of the law, Eralides Cabrera wrote Res Ipsa, a novel about an ambitious lawyer who got tangled up in a legal mess where he'll ultimately prove his innocence. Let the Breeze Blow, this novel by Eralides Cabrera is about Carlos Garcia who contently lives with his family until he decided to pay a visit to Cuba, his homeland.
For the past years, Eralides Cabrera has been working as a lawyer and a writer. His private law practice is based in Perth Amboy, New Jersey. Eralides Cabrera lives with his wife and daughter and the family frequently takes trips to Florida and donates their free time volunteering in their church.